Christmas Entertainment in Hereford
Late-night shopping and entertainment for all in Hereford this December.
We're getting Christmas going with a bang! Join Hereford City Life for fun, festive activities across the city centre during December. From live music to walkabout performers, there's plenty to enjoy while taking in the twinkling lights and finishing off your Christmas shopping.
Live Music
From Christmas hits to funk and soul, Hereford will be full of music on Late Night Wednesdays and on the last weekend before Christmas, with fantastic artists bringing their sound to the city. You can find the headline acts on our main stage in High Town and other fantastic musicans performing in key spots around the city, including Broad Street and Widemarsh Street. Acts include The Piano Man, MammaFunk, Got2Sing Choir, and many more!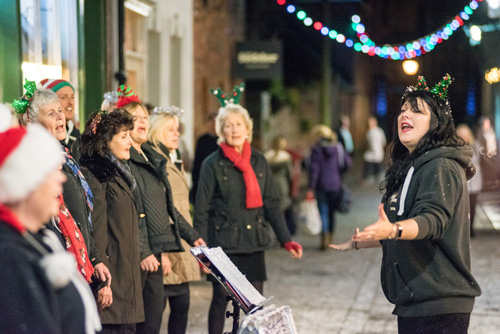 Walkabout Performers
Making the festive season extra magical are our walkabout performers. They will make their way around Hereford, perking up shopping-tired toddlers or cheering you up as you wander through the city centre. Keep an eye out for our Living Christmas Trees, Polar Bear and Frost Fairy, iGlobot, and other fantastic characters.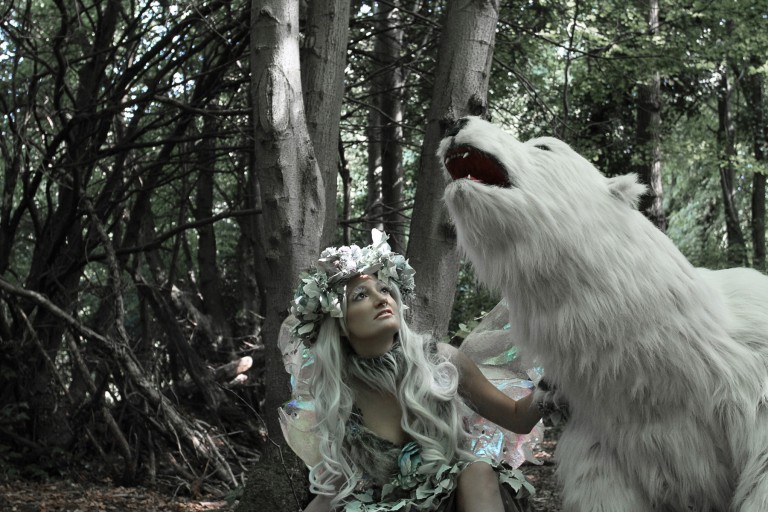 Golden Gift Card Giveaway
Fancy winning some extra dosh to spend on your friends and family this Christmas? Get involved with our Golden Gift Card Giveaway! This fun treasure-hunt style challenge lets you follow clues to find the Golden Gift Card hidden in the city centre. The first person to find the golden gift card must bring it back the Hereford City Life team to exchange for a real Hereford Gift Card. Prizes will start at £50 and increase for every giveaway with the prize on the final day reaching £250!
The first will be announced at the start time for that day, with more being added until the prize is found. Entrants will have an hour to solve the clues, find the Golden Gift Card and return it to the team.
Find our giveaway terms and conditions here.
Clues will be shared on our Facebook & Instagram pages.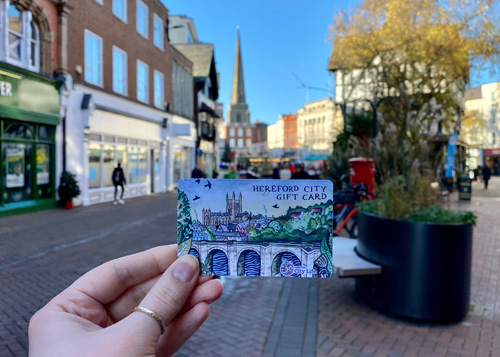 Don't forget the free parking!
Don't forget - on Late Night Wednesdays, shoppers have the added bonus of free parking from 4pm! This applies to Herefordshire Council pay and display car parks and the Old Market car park, but please note that Friar Street and private car parks are excluded from this offer.
Where & When
Wednesday 8th December
Have lots of fun with late night shopping and live music!
13:00 – 18:00 Street Music Widemarsh Street and Broad Street
16:00 - late Free Parking Old Market and Council car parks*
16:30 – 17:30 Golden Gift Card Giveaway Follow the clues on our Facebook or Instagram
Wednesday 15th December
Enjoy live music and entertaining performers as you shop in the city centre
12:00 – 18:00 Walkabout Performers | City Centre
12:30 – 18:30 Live Music on the Main Stage | High Town
13:00 – 18:30 Street Music | Old Market, Church Street and Broad Street
16:00 - late Free Parking | Old Market and Council car parks*
17:00 – 18:00 Golden Gift Card Giveaway
Saturday 18th December
The first day of our weekend spectacular. Pick up great gifts and enjoy street entertainment
10:30 – 16:00 Live Music on the Main Stage | High Town
11:00 – 16:00 Walkabout Performers | City Centre
12:00 – 16:00 Street Music | Widemarsh Street
Sunday 19th December
Day two of our weekend spectacular. Pick up great gifts and enjoy street entertainment
11:00 – 15:00 Street Music | Widemarsh Street
11:15 – 15:00 Walkabout Performers | City Centre
11:00 – 16:30 Live Music on the Main Stage | High Town


Wednesday 22nd December
Our last Late Night Shopping day, pick up last minute gifts and enjoy live music and entertainment.
13:00 – 19:00 Live Music on the Main Stage | High Town
15:00 – 19:00 Walkabout Performers | City Centre
15:00 – 19:00 Street Music | Widemarsh Street
16:00 - late Free Parking | Old Market and Council car parks*
18:30 – 19:30 Golden Gift Card Giveaway