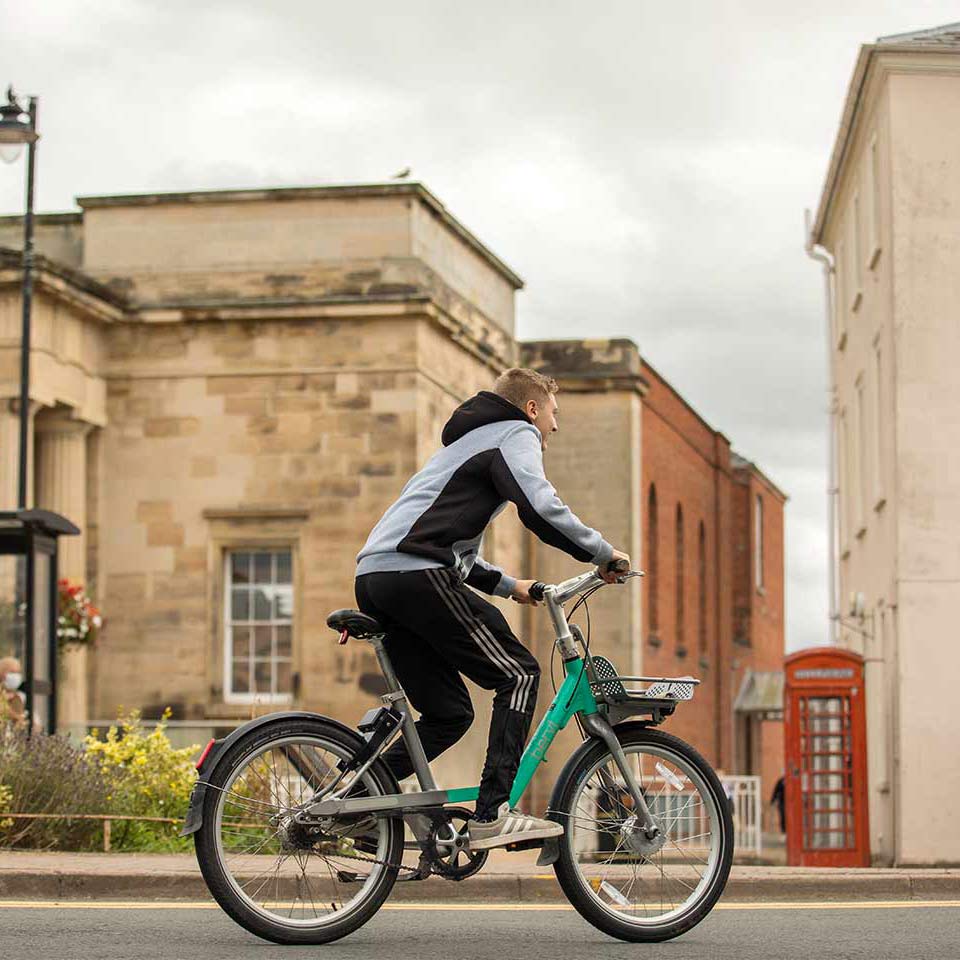 Once you arrive in Hereford, your transport options are plentiful.
The city is home to the Beryl Bike cycle sharing scheme and has bike lanes linking all districts. You can also ride along the riverbank, explore the city centre by bike or try out some of Hereford's trails using pedal power.
Buses are plentiful, and they'll take you around the city or further afield to explore our beautiful county. Here is an excellent map from our council Other than the main country bus station near the hospital there are key stops at the city bus station which is near Tesco, and on Broad Street near the cathedral or along Commercial Road.
Taxis are as easy to find as buses with ranks liberally located at key spots – from the station to the football ground for example.
Or - you could just walk the historic heart of the city and discover its delights on foot.