Working toward a safer city.
Team Hereford
Team Hereford Bronze Group is driven by Hereford BID with firm support from key city stakeholders. Team Hereford is for anyone operationally involved in the city; this could be security guards, public sector staff, store managers/ members, cleaning teams etc. All HBID members are warmly invited to attend from both the day and night time economies.
Team Hereford meetings are held monthly at The Wellington Pub in Widemarsh Street, and are an opportunity for businesses to meet with police and CCTV representatives and discuss existing and emerging issues in the city. Meetings are chaired by Hereford BID with occasional guest speakers and monthly features, such as the Top 5 Criminals. Although there is a strong theme of city safety and security we also discuss cleanliness, rough sleepers, city maintenance etc.
Run in conjunction with DISC, Team Hereford is a powerful and shining example of sharing intelligence for a common goal.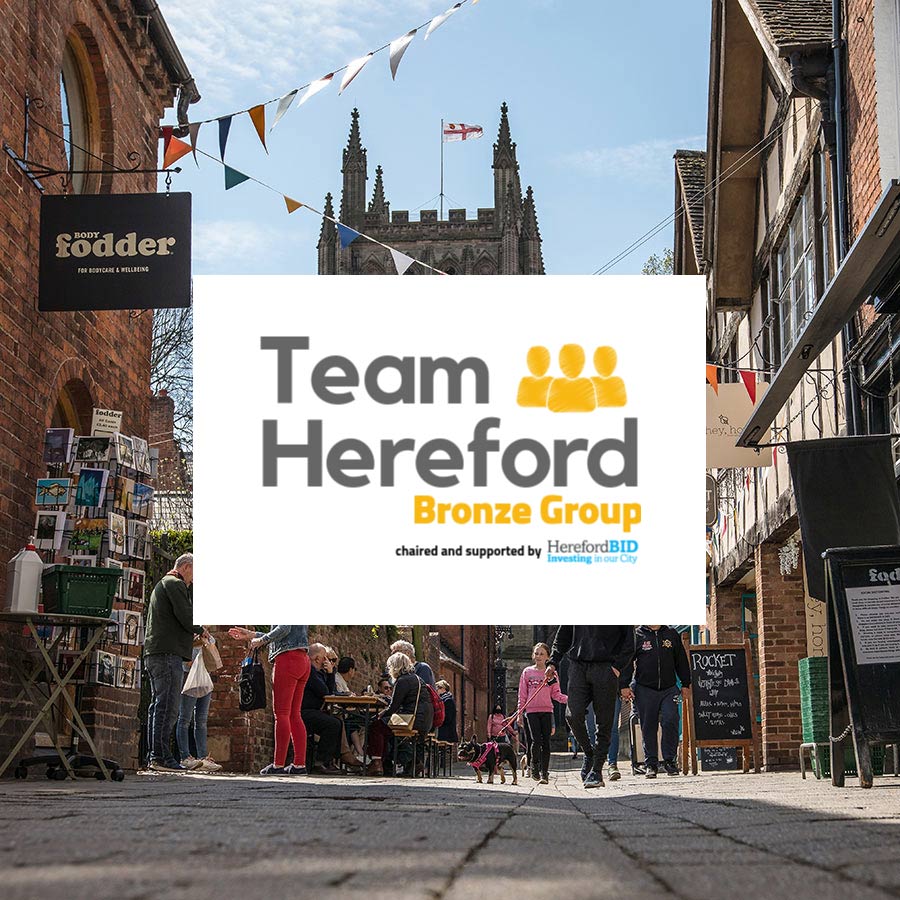 Hereford BID invested in DISC, a security app, to join up the security and operational community amongst shops, pubs and clubs and make it possible for businesses to easily plug into what is happening outside their door. We have had great success since DISC's launch in 2017 with over 170 businesses across the day and night time economies using it.
DISC is an app that runs on your smartphone and provides real-time information on suspects and offender, plus any security news and emerging trends. You can also use DISC on your PC too, but it is primarily designed with mobility in mind.
DISC is FREE to all Hereford BID members and is supported by an employed part-time member of staff who helps manage and co-ordinate intelligence as well as provide help and training to businesses that need support.
With DISC you can:
Receive a weekly update on the city's security news
Submit Incident and Intelligence Reports swiftly
Quickly View:

Banned Lists and Mugshot galleries
Offender profiles
Local security News, Alerts, Documents, up-coming Events, ID-Sought images

Send Instant Messages direct to others for urgent, important updates and alerts
Compile data to see trends in terms of crimes committed and locations
How do I get the App?
It's easy! Simply contact us and we will be in touch to install the app on your phone and provide you with training.