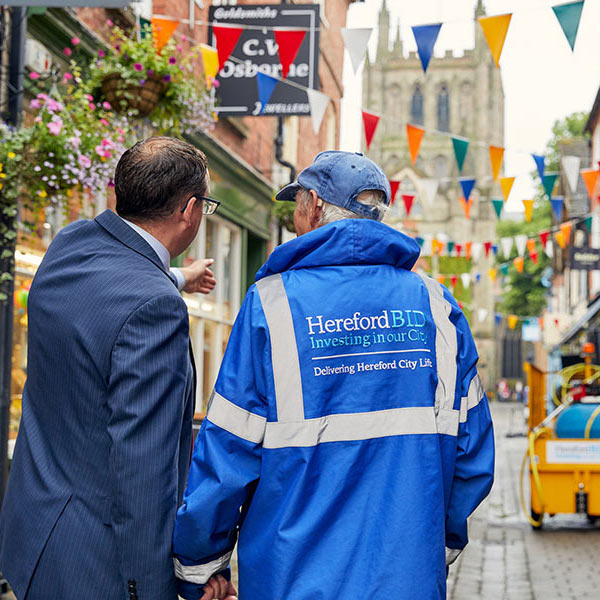 About Hereford BID
Working to enhance, develop and promote our truly distinctive city for the benefit of our members.
Hereford BID Ltd is a not-for-profit private company representing 500 businesses across the city centre. Currently in its 2nd term (2020-2025), Hereford BID is delivering a Business Plan of key projects and schemes voted for by its members. What is a BID
A Business Improvement District (BID) is a business-led partnership covering a defined geographic area that delivers an agreed set of services and projects. BIDs began in the UK over a decade ago and now over 300 exist nationwide.
Meet the Team
Hereford BID is led by business, for business. Our directors are business representatives from a variety of sectors in Hereford and who employ paid members of staff to deliver BID projects and support businesses day-to-day.
The BID Area
Hereford BID operates in the city centre, in a tightly defined area. Businesses in this area with a rateable value of £10,000 or more automatically become levy-paying BID members but others can apply to become voluntary members.