Historic Heart, Vibrant Beat
Hereford is a city of remarkable contrasts, making it a fantastic place to live, a lively place to explore and an excellent place to do business.
Home to one of the oldest schools in England, Hereford now houses the nation's newest university. It is a Fairtrade City with an Enterprise Zone, and it's as famous for its abundant agriculture as it is for being home to the SAS.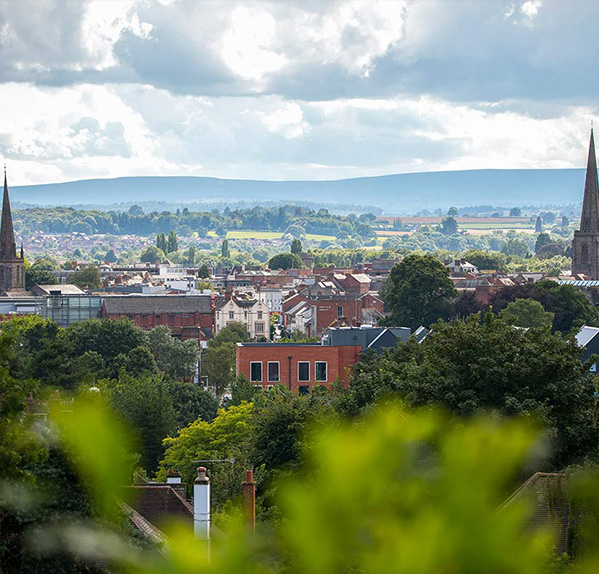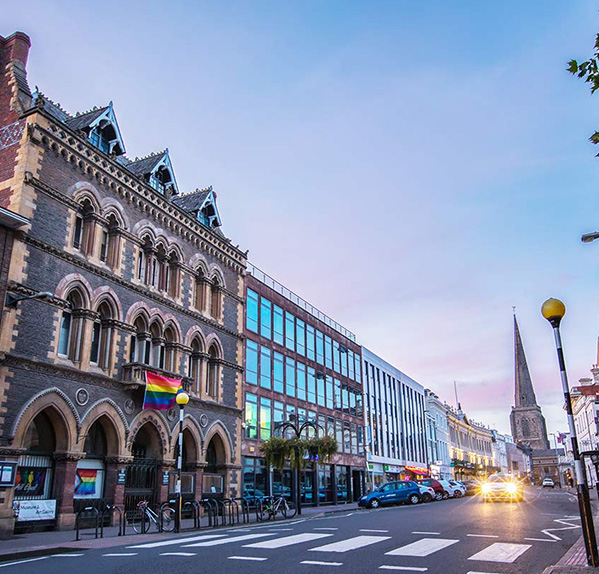 About Hereford
Over 58,000 residents are happy at home in Hereford, and this number is boosted annually with the welcoming of thousands of visitors and students alike.
Whether you come for the football, stay for the burgers or plan to paddle the Wye, there are a hundred and one reasons to love Hereford.
Established in circa 676AD, Hereford has been fought over, fortified and besieged, freed, occupied and bombed. Its rare and remarkable history makes it a fascinating city to explore, and its vibrant arts and entertainment scene make it a fantastic place to stay.
Heritage
The city's historic heart is home to Medieval, Jacobean and Victorian treats. From the chained library and Mappa Mundi at the cathedral to the Black and White House and the Waterworks Museum, Hereford's heritage is unique.

Experiences
And if you prefer to step to the vibrant beat, you can enjoy live theatre at the Courtyard, concerts on the Left Bank or explore Herefordshire's markets or sample exquisite food and drink from contemporary eateries. The city and surrounding countryside provide entertainment opportunities for every age and interest.