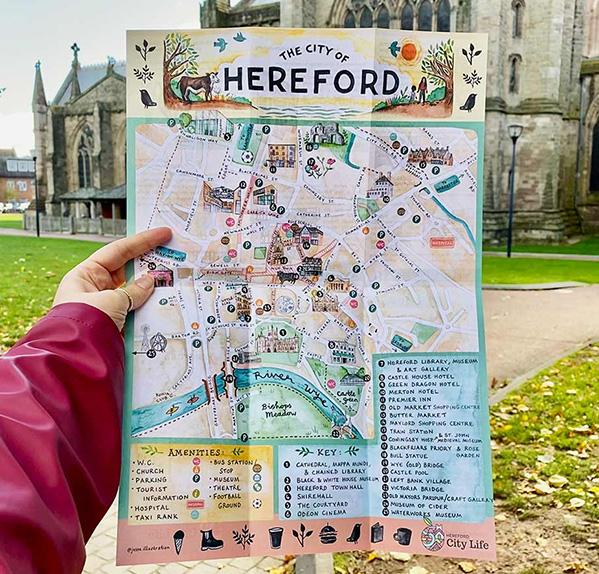 City Map!
Explore Hereford with our illustrated city map!
We commissioned a beautiful illustrated map of Hereford City Centre to help visitors discover key landmarks and attractions, as well as amenities and car parks, across the city.
Copies of the map can be found in local businesses or at the Tourist Information Centre and are available to download here.
Looking for inspiration? Use the map to find Hereford Cathedral, the Old Market, High Town or Victoria Bridge.
Hereford TIC
Find free leaflets and local knowledge at Hereford's Tourist Information Centre. Located in the striking Hereford Town Hall on St Owen Street, the team at the TIC are full of useful facts and information about the city and on hand to help.
Whether you need advice on where to find the best pint of cider or where to park when visiting a local attraction, you can pop in to see the team and get some friendly advice.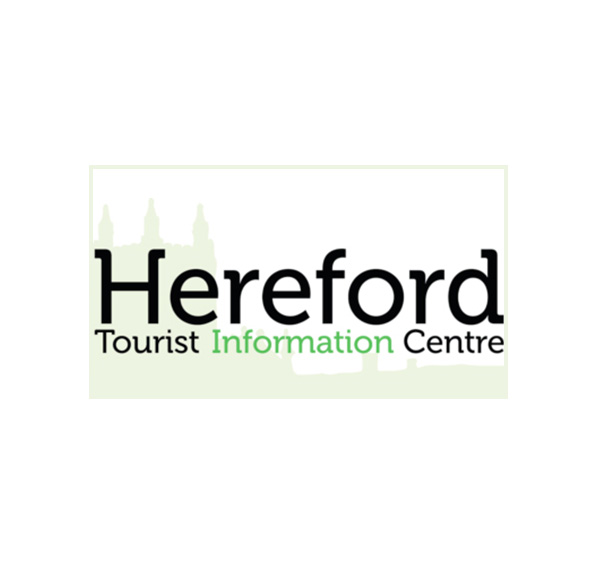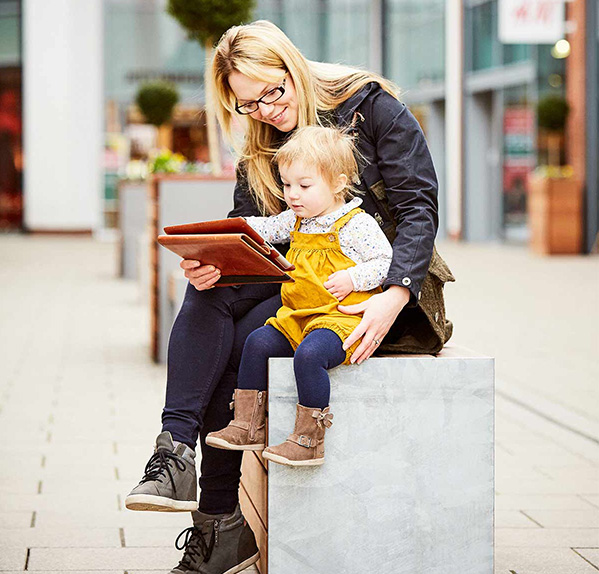 Hereford Free WiFi
To help you stay connected during your visit, we provide free WiFi across the city centre.
It lets you keep in touch with friends and family or even share your exciting stay in the city on social media – don't forget to tag Hereford City Life on Facebook and Instagram! Plus, it's handy for remote workers or anyone who needs to check in with emails on the go.
Open Air Markets
Enjoy the hustle and bustle of Hereford's open air markets! There are a variety of interesting markets held regularly in Hereford High Town for locals and visitors to enjoy.
Retail Markets are held every Wednesday, Friday and Saturday, and Produce & Craft Markets are every Thursday and the first Saturday of each month.
Other seasonal markets are also held in the city, with details typically announced in the weeks beforehand. Keep an eye on our What's On page for any upcoming markets or activities in High Town or other areas in the City Centre.