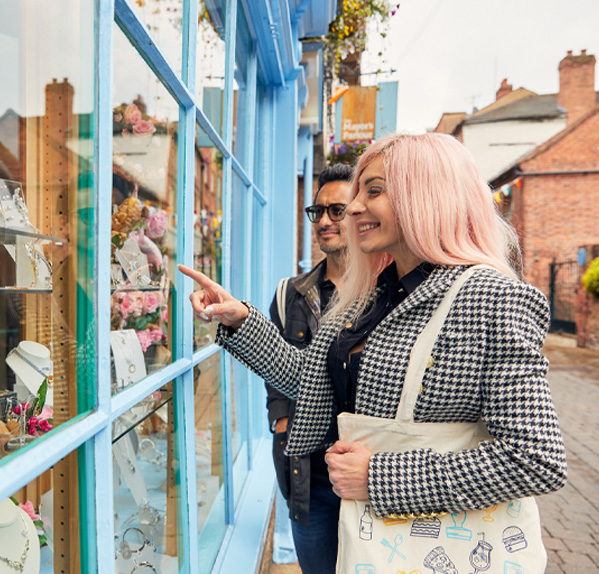 What tickles your retail fancy?
Boutique or vintage, interiors or high fashion? Hereford is home to an abundance of independent retailers who bring unique style to our stunning city. We're also delighted to host big name brands that pack High Town and the Old Market with a retail punch.
The inimitable mix of shopping delights means Hereford is well-known as a shopper's paradise. Added to which, the city hosts regular markets, and inspires seasonal shopping with special events and free parking offers.
A Shopper's Paradise
Discover Hereford's wide array of independent and high-street brands, offering everything from socks to sewing machines.
Find Your Favourite
From boutique stores and hidden gems, to the big name brands we all love.
Find our shopping highlights here.

Where to Shop
Explore the city to discover all the great shopping destinations. Make sure you take in High Town and its surrounding streets before meandering your way to the Old Market, so you don't miss out on any of Hereford's shopping destinations.