Despite being hidden in the heart of stunning countryside, Hereford is extremely accessible by road and rail.
It's less than two hours' drive from Cardiff, Bristol or Birmingham and you can take a direct train from Manchester, Birmingham or Milford Haven.
If you're traveling by train from London, you'll leave from Paddington and change at Newport, South Wales. The average journey takes circa 3 hours. Alternatively, you can travel from Euston via Birmingham New Street with a similar journey time.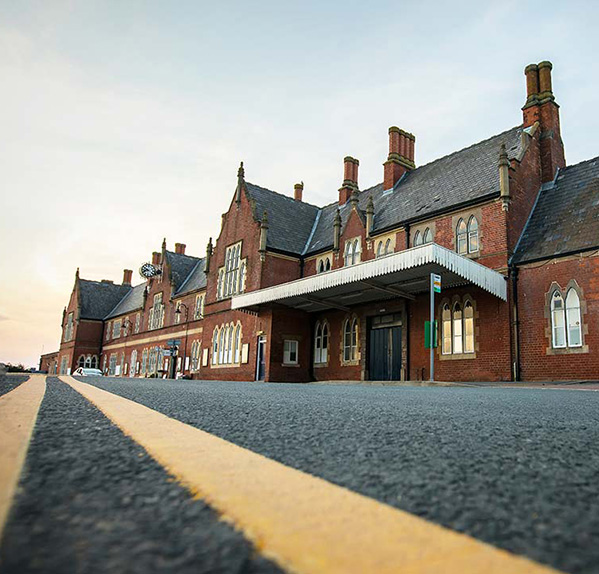 Here are a selection of travel options from key destinations:
From Gloucester: take the M50 and the A49 and be in Hereford in an hour.
From Worcester: it's the A44 to the A4103 before you get to the bottom of Aylestone Hill in 50 minutes.
From Birmingham: you have direct trains, or you can drive to Hereford in just over an hour and a half via the M5 to junction 7, and then the A4440 and A4103.
Bisecting the city from north to south is the A49.
Once you arrive, Hereford has an abundance of parking options for you to use – because the best way to sample the city is certainly on foot or by bicycle, not by car.
If you travel by train or to the bus station, both are located on the edge of the city's heart – so, do check our handy map to make sure you're heading in the right direction.
Transport
Hereford is well connected with plenty of transport options, from buses to Beryl Bikes.

Parking
The best way to explore the city is on foot, so if arriving by car check out our parking map.