5 ideas for family-fun in Hereford this Autumn
Looking for fun, family activities in Hereford this Autumn? You're in the right place!
As autumn arrives in Hereford there's a cosy vibe that comes with the subtle change of wardrobe to keep the cooler days and darker evenings comfortable. This is a time for Halloween and Guy Fawkes and taking the kids out for some new season shopping, activities and educational fun with some treats along the way.
Relax your retail at The Old Market Shopping Centre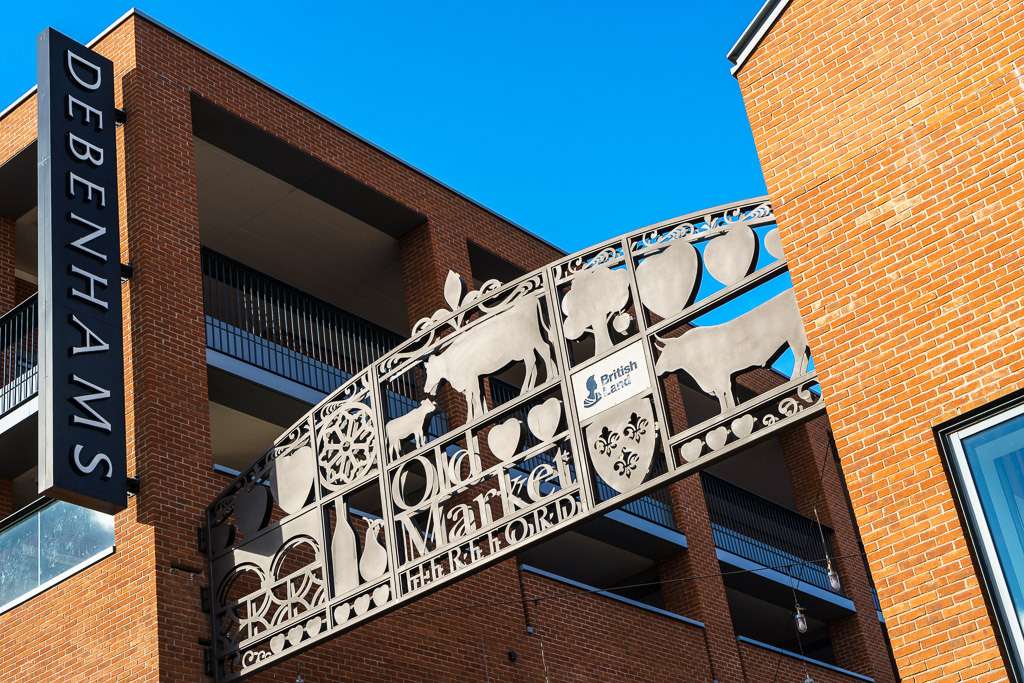 The change of season means that your growing brood might need some winter woollies and sturdier footwear, and the Old Market, named after the original cattle market that stood here until just 2013. With ample onsite parking and easy accessibility for buggies and mini-me's, this far from 'old' contemporary retail development is home to modern fashion favourites like H&M, Jack Wills, Fat Face, Seasalt, Next and more. Who can resist the ingenious impulse buys of Tiger (perfect for school stationery essentials that add fun to learning), or the one-off designer label buys at TK Maxx for all ages. Look out for seasonal events to keep the nippers entertained too.
Break up the day with a frothy treat on the snuggly sheepskin seats at The Coffee Corner under a heater if it's chilly. The Hot Chocolates are divine and a sweet cakey reward for good behaviour keeps the day on an even keel.
The multi-screens at the Odeon are a great rainy day destination where you'll find the latest movie releases and plenty of snacks in the lounge area. Or why not have a family supper after the matinee at one of the varied restaurants right outside in the centre. Nationals like Wagamamas, Nandos, Zizzi and Miller & Carter hold hands with funky indie locations The Beefy Boys burger boutique, or the brand new En BBQ Korean barbecue on hot plates is endless fun for all the family to cook their own dishes.
Incredible In-Steam days at The Waterworks Museum
Usually only open on a Tuesday, this enthralling museum comes alive on additional special dates throughout the year when the UK's widest range of working pumps and engines from across Herefordshire, neighbouring counties and Wales go 'in steam' to demonstrate their working mechanisms, most of which are the last working examples of their type.
In its beautiful listed buildings, the museum itself tells the story of Herefordshire's water supply, largely from the River Wye, through the ages to modern day and is a fascinating interactive adventure for adults with history and engineering interests and also children. From pre-school to early teens there is a dressing up/play area, quiz and colouring cards, the popular 'Freddy the Frog' trail and there are pumps and replica water-lifting devices to try.
They also have Herefordshire's only permanent exhibition to Hereford in World War 2. This has original artefacts from the Rotherwas Munitions Factory and information about the day that Hereford was bombed, and on many of the open days this also offers fun activities for children.
The Heritage Water Park is also a wonderful place for children to let off some steam of their own and play with range of mechanical water pumps and equipment.
The next 'In steam' events are 17th & 26 October 2021.
Freaky Fruit (and Veg) Scarecrow Trail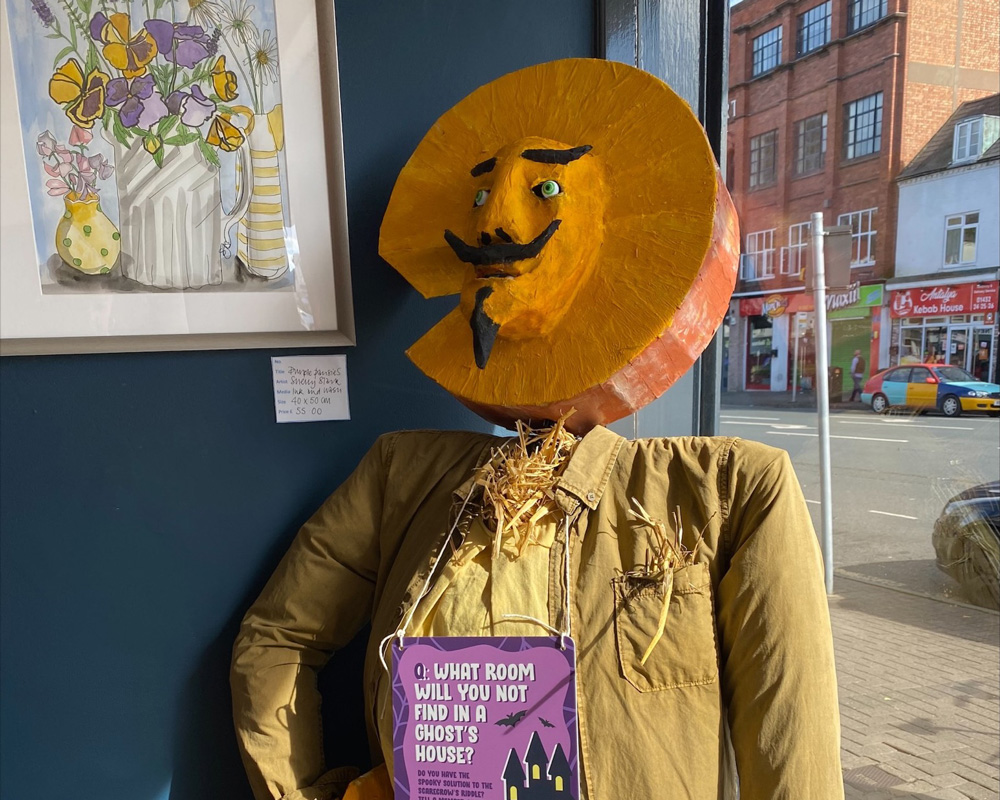 Running until 31 October, you're invited to take part in a family-friendly, spook-tacular trail across the city centre.
Using the City's brilliant Loyal-Free App, explore the Hereford as you search for eight Herefordshire produce themed Scarecrows hiding in local businesses; each Scarecrow has their own riddle to answer - can you answer all eight? Once you've answered the riddles and scanned the codes at every location, it's time for you to get your prize! Show the completed trail on your phone to the team members at The Matrix to collect your mystery prize.
Family Festival at The Courtyard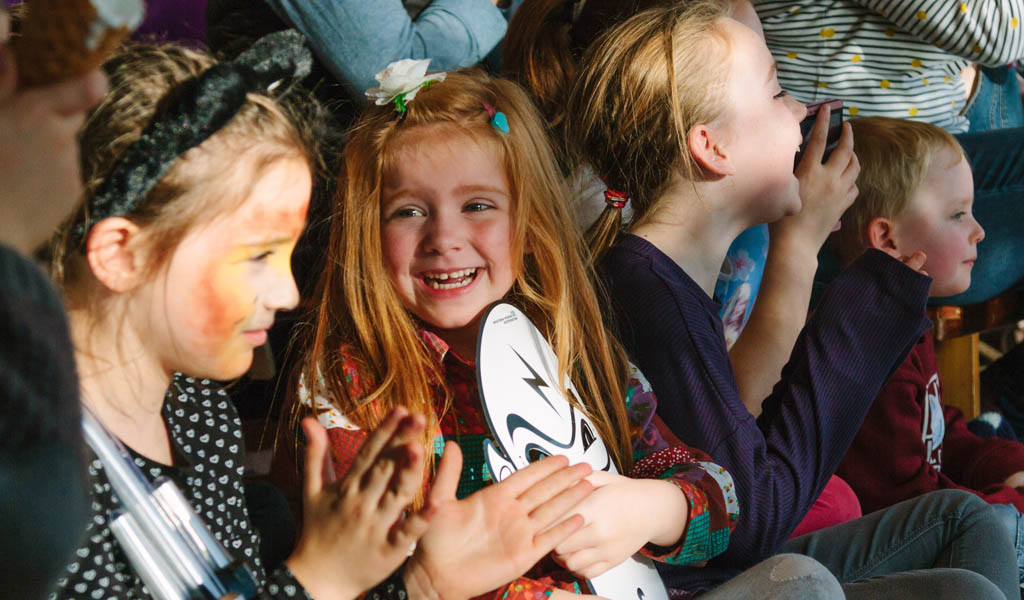 The Courtyard, Hereford's wonderful centre for the Arts, hosts Herefordshire's Family Festival every year. During October Half Term you can find all manner of fun activities, shows and experiences suitable for the whole family. This year's theme is Movie Magic and you can enjoy performances like Beastly Belle; a new twist on an old tale, featuring a skilful mix of puppetry, film projections and an original musical score, or enjoy a meet and greet with Rapunzel and Belle from Enchanted Kingdom Hereford who'll chat and take photos with your little ones throughout the day, as well as a live performance from them both at 1pm. Then there's the incredible Green Screen workshops, where you can understand the workings of cinematic magic and special effects, plus lots of other dance, creative, craft and play sessions for a whole week of wonderful activities.
Learn more here: www.courtyard.org.uk/familyfestival/
Family Trails at Hereford Cathedral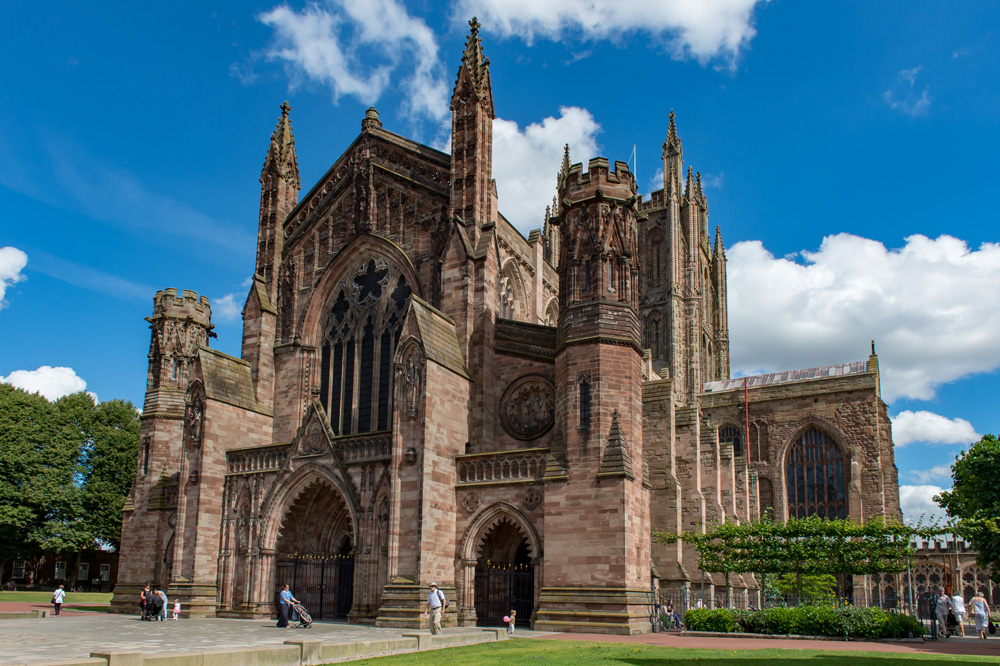 Discover the history of Hereford Cathedral this autumn with one of three family trails. Explore the cathedral with the Family Guide (a fun an informative way to explore the cathedral, discover its secrets and have a great day out), discover what is hidden Through the Keyhole (Hereford Cathedral has many doors and many keyholes. Look for the keyhole in the pictures and discover the secrets of their doors), or search for the secret Dragons, Beasts and Pilgrims (Can you find the dragons and beast that lurk around the outside of the cathedral? You might come across some medieval pilgrims too.
All of these trails are FREE - pick one up from the Cathedral Welcome Desk today!