The Ultimate Comfort Food Menu
Nothing says Winter like treating yourself to your favourite comfort food.
There are so many hidden (and not so hidden) cosy brunch, lunch and dinner spots in Hereford. Nothing says Winter like your favourite comfort food, so we made menu browsing easier by creating our Ultimate Comfort Food Menu.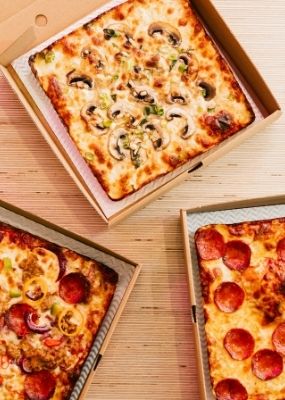 1. The Broad Street Pizza Works
Pizza. Soft, cheesy, deep pan pizza. Whether your order is a traditional Favourite Pepperoni or a controversial Ham and Pineapple, The Pizza Works have got it covered. Although we can all agree that deep pan pizza is the ultimate comfort food, there are also lighter thin and crispy pizzas available on the menu.
Their retro cocktail list, sumptuous sides and cookie dough desserts makes The Pizza Works ideal for an evening of indulgence. The restaurant provides a comfortable yet funky setting, with neon lights, bright teal seats and industrial style concrete walls.
Our Ultimate Comfort Food Favourite: Hola Chica Deep Pan Pizza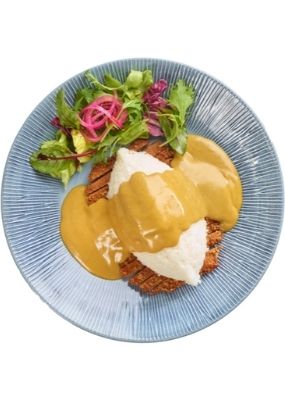 2. Wagamama
If we were going to define comfort food, the words "fried", "breadcrumbs" and "curry sauce" would definitely be up there. So we present you with... The Vegatsu: the Vegan alternative to the famous Chicken Katsu Curry. Accompanied with sticky white rice, Vegatsu is certainly an "unbutton your jeans and have a lie down" moment. And that is exactly what good food should do to you.
Wagamama have introduced so many Vegan dishes to their menu that 50% off their options are now plant-based. The restaurant is situated in The Old Market- perfect for both a feel-good lunch while you shop or a family feast before a film at the cinema.
Our Ultimate Comfort Food Favourite: Spicy Teriyaki Vegan 'Chicken' Hirata Steamed Buns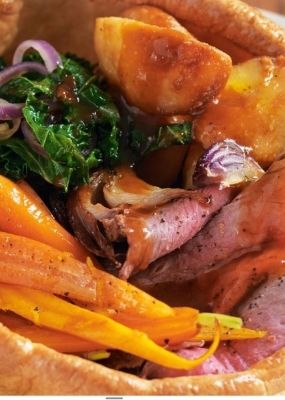 3. The Yorkshire Wrap
Hard day at work? Feeling chilly? A visit to The Yorkshire Wrap will fix it. A good roast dinner without the washing up. Your choice of meat (or nut roast if you are vegetarian) generously loaded into a giant yorkshire pudding, topped with vegetables, crispy roast potatoes and lashings of gravy- it's then rolled into a wrap so you can get your comfort food fix on the go.
The window on Widemarsh Street is a display of deliciousness that draws you into the snug shop. It's always Christmas at The Yorkshire Wrap, with pigs in blankets available as a side all year round!
Our Ultimate Comfort Food Favourite: Turkey with Cranberry Sauce (and all the trimmings!)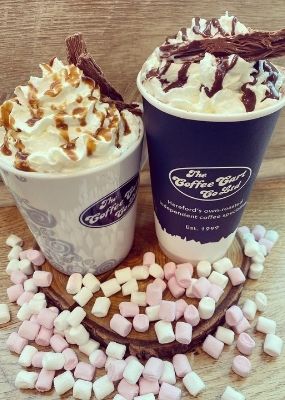 4. The Coffee Cart
The Works Hot Chocolate has been a firm favourite at The Coffee Cart since it began. With whipped cream, marshmallows, chocolate sauce and a flake it is the pinnacle of extravagance. Coffee more your thing? Don't worry- even the coffee is decadent here. Grab a Biscoff Latte and snuggle up under a blanket to watch the world go by.
The Old Market Coffee Corner is also a winter wonderland during December, with their Festive Lodges serving mulled wine, spiced cider, German Sausages and boozy hot drinks.
Our Ultimate Comfort Food Favourite: Baileys Hot Chocolate with Whipped Cream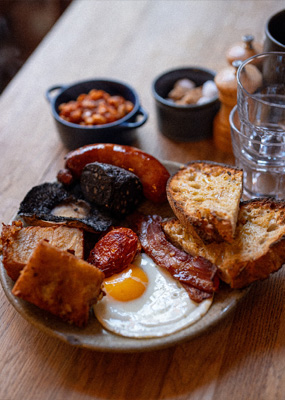 5. The Bookshop
No more arguing over sweet or savoury – the Bookshop caters for all your brunch-date desires.
For the fry-up lovers amongst us, The Aubrey Fry is what you need- Farmer Tom sausage, bacon, roast tomato, field mushroom, fried egg, hashbrowns, baked beans and toasted Alex Gooch Sourdough.
More of a sweet tooth? Try the Brioche French Toast! Served with Mascarpone, Winter Compote, Maple Syrup, the daring can also add smoked bacon on top too!
Eat good food at and feel good too, with The Bookshop matching all donations to The Hereford Food Bank from their customers this December.
Our Ultimate Comfort Food Favourite: The Aubrey Fry