Robin Elt Shoes Hereford Manager Retires
After 49 years in the shoe trade, Nick King, manager at Robin Elt Shoes in Hereford is retiring.
After 49 years in the shoe trade, the long-standing manager of Robin Elt in Hereford is handing over the reins.
Nick started his career in shoes back in 1971 at just 16 years old, working as a Saturday boy for his father at Peter Briggs Shoes in Shrewsbury. At the age of 19 he took over the Hereford shop (number 1 Widemarsh Street) as the store manager. As a bachelor he lived in the flat above the shop for a few years before he met and married his wife Sue.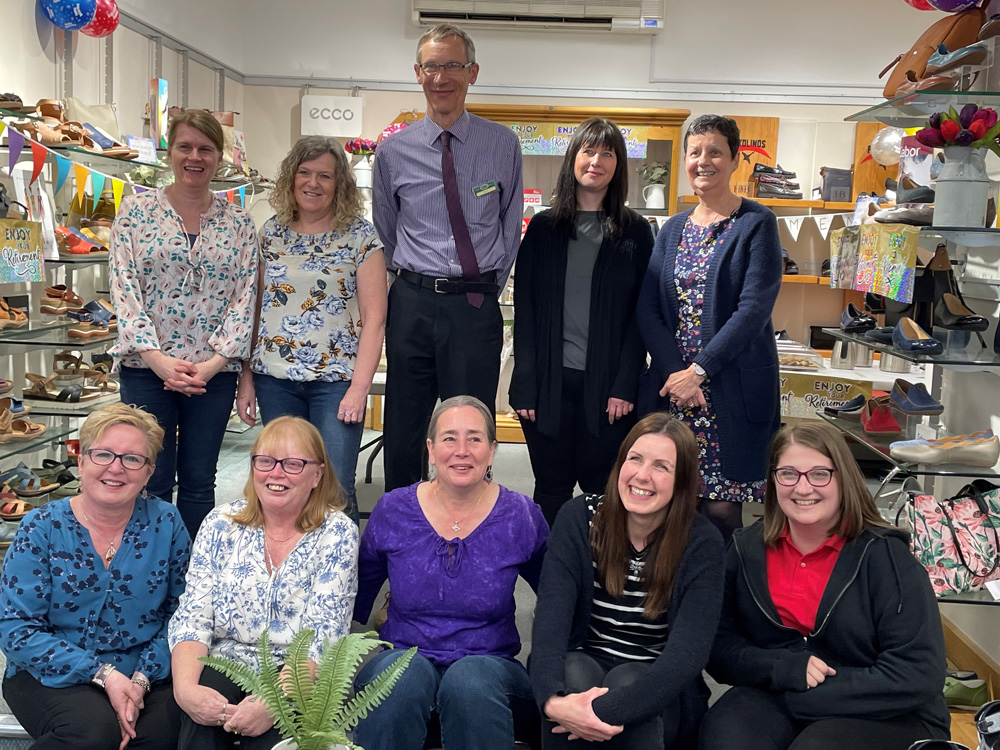 In 2007, Mr Robin Elt took over the Hereford and Ludlow Briggs shops and Nick came along as part of the fixtures and fittings. This year, Nick made the decision to retire to spend some quality time at home and in his much-loved garden, with Sue, children Emma and Rich, and his four grandchildren.
The whole team at Robin Elt Shoes wish Nick all the best and a very happy retirement and welcome their new store manageress, Claire, to the business. She is very much looking forward to meeting all their lovely customers in store.