It might be early days yet but we are determined to feel positive about Monday's announcement and the future of Hereford post-lockdown. We've got everything crossed that all will go to plan over the next few months and we'll be able to celebrate and showcase all of Hereford's fantastic businesses as they reopen.
To help make sure you're up-to-date, we wanted to share with you these graphics of the government's 4-step roadmap (click on the images to enlarge) but you can also find more information about this here.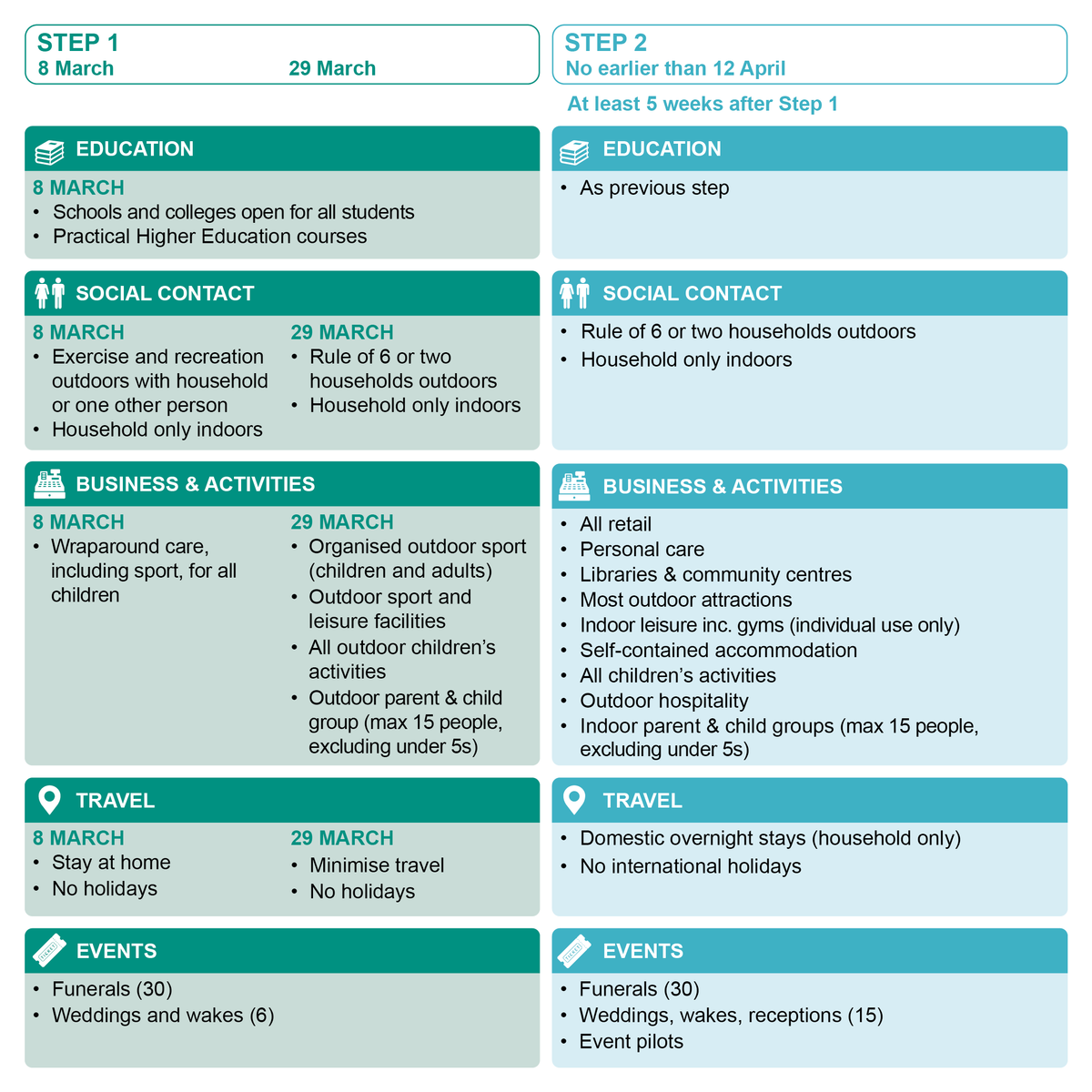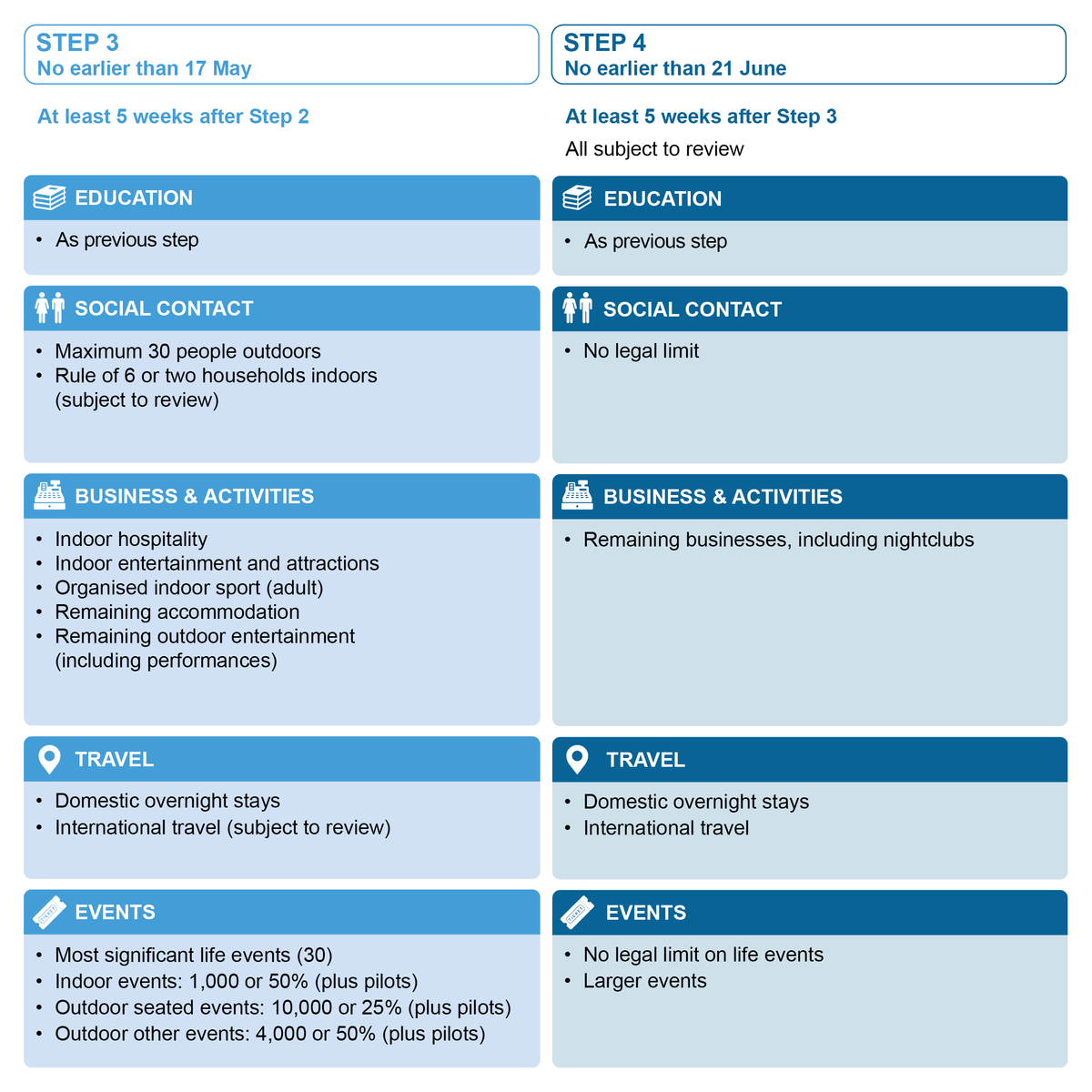 We're looking forward to welcoming you back into the city soon and will keep you up to date about businesses that are able to reopen at each stage. In the meantime, head to our COVID-19: Open for Business page to discover all the shops, restaurants and businesses that are currently operating throughout lockdown.