Property of the Month- Broseley House
Whether you're searching for your dream home or just love browsing the latest property lists, our Property of the Month feature shines a spotlight on one incredible property that you'll love to learn all about. This month's feature is Broseley House in Tillington, available through Stooke, Hill and Walshe.
Imagine immersing yourself in the splendour of nature; awakening to the gentle song of birds who reside in the beautiful Badnage Woods. This dream could be your new reality at Broseley House.
Broseley House is a delightful half timbered property, with enviable amounts of 18th century charm, idyllic views and plentiful space for a family. Make mornings easier by enjoying breakfast in the refreshingly light kitchen and breakfast room, before setting off on a scenic family walk along the public footpath which can be found opposite the property.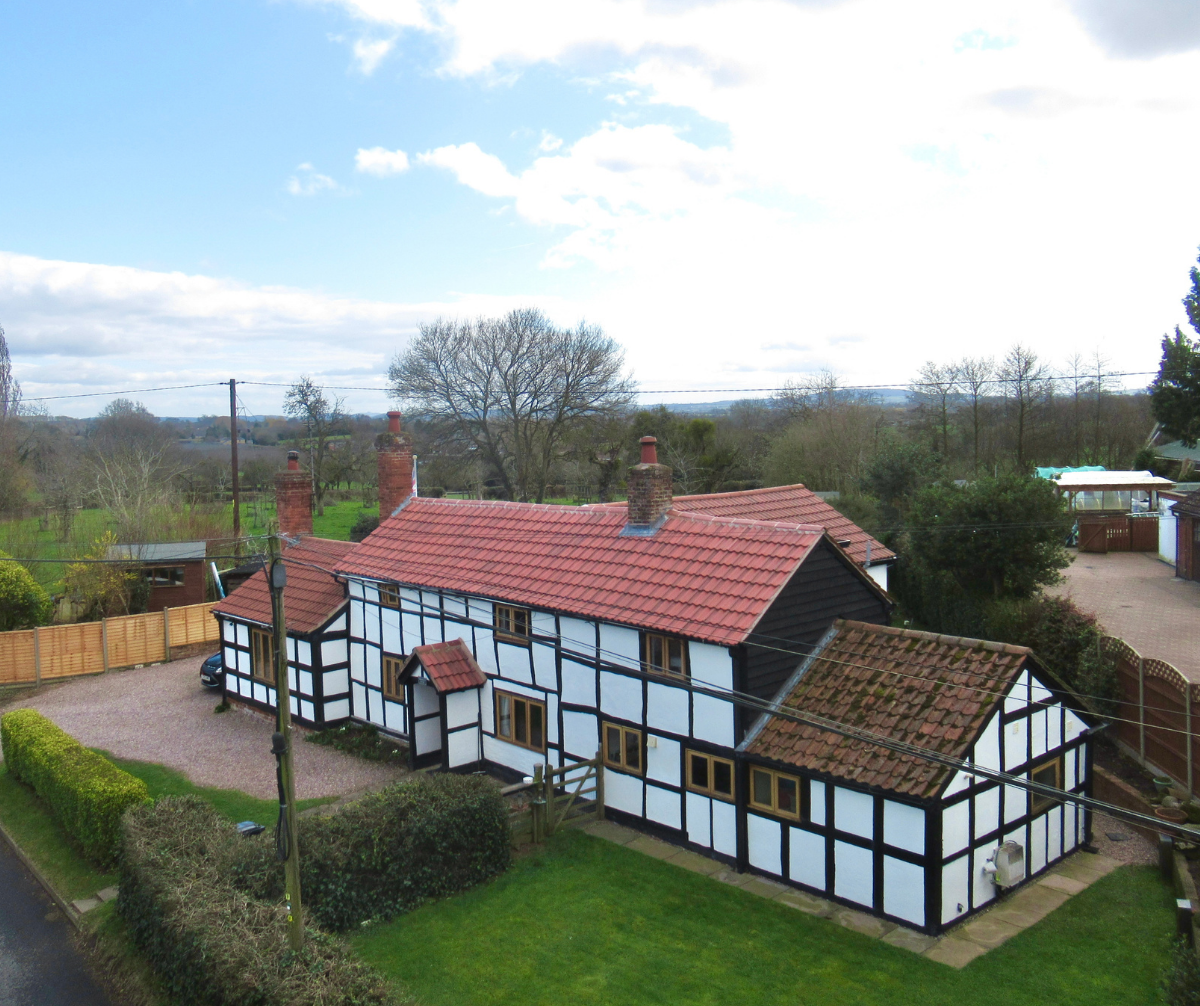 As warmer weather approaches, you and your guests will be sure to appreciate the spacious gardens, including a bespoke BBQ area and sun terrace. In addition to the adult-focused areas, there is a large lawned area for children to enjoy- with opportunity for all of their favourite outdoor activities. Perhaps your new countryside setting will inspire you to grow your own veg? With a raised vegetable bed and greenhouse, even beginner gardeners can thrive here.
Broseley House has the comfort of being in the countryside and the convenience of a village shop, popular family-friendly public house and primary school. The city of Hereford is around 6 miles away, and is home to exciting food and drink spots, ample shops and supermarkets plus activity and entertainment venues.
What we love about Broseley House:
- Beautiful views
- Stunning feature slate flooring
- Half-timbered, 18th century charm
- Outdoor space for entertaining and families
- Close to great amenities plus only 6 miles from Hereford
If Broseley House sounds like your perfect property, get in touch with the team at Stooke, Hill and Walshe! You can find more information and images of the listing on their website.