New system to save energy in Hereford Cathedral Library
The Library Building at Hereford Cathedral has re-opened to the public after major works to update the specialist system which maintains the humidity and temperature throughout the area have been completed.
The Library Building is home to the Mappa Mundi Chamber, the Chained Library, the Archives and the Reading Room and houses some of the cathedral's greatest treasures. Each of the spaces within the Library has its own unique environmental challenge to maintain precise conditions to preserve these important artefacts for future generations.
In March Treasure & Son of Ludlow, the contractors who originally built the Library Building which opened in 1996, began work to replace the outdated system as it no longer met the modern-day standards required to maintain the correct conditions. The similar, but more modern system is now more reliable and the improvements to its energy efficiency are helping not only the cathedral's energy costs but also its environmental performance.
The works were completed in May and all areas of the building have now resumed their normal opening hours after the Reading Room and some areas of the Mappa Mundi & Chained Library Exhibition were closed to the public to allow the work to take place.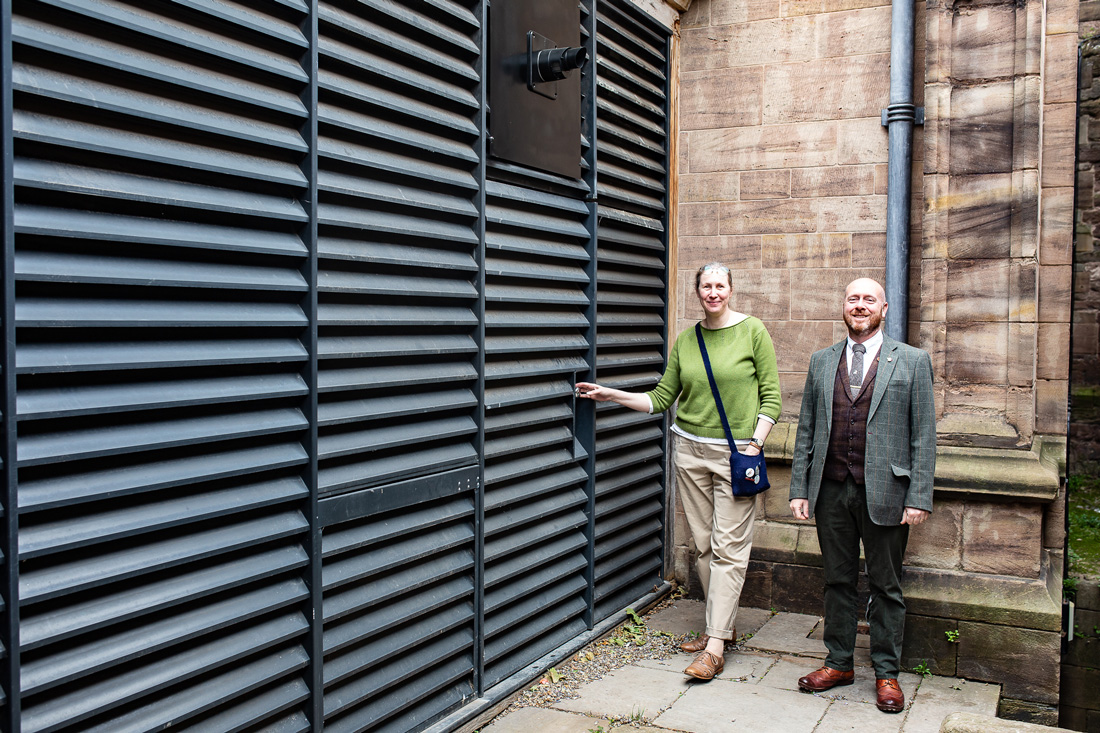 Alan Cartwright, Head of Estates at Hereford Cathedral, said: "The replacement of the environmental system has been the culmination of four years of thorough investigation. The new system is designed with a fully monitored Building Management System (BMS) which will raise and lower the temperature and will add and remove humidity only when required. The system also has built in manual control within parameters to allow the library staff the ability to pre-empt weather changes as required. As the system is reactive it has meant that there is a huge reduction in the need for gas and electricity to achieve the desired conditions in preserving our artifacts. A long list of very skilled individuals and organisations have been instrumental in making sure that the new system is fit for purpose and we are very pleased with the result."
Jennifer Dumbelton, Librarian at Hereford Cathedral, said: "I am delighted that the plant replacement has been completed successfully. It was designed to keep the environment in the exhibition stable without affecting the experience of visiting the Mappa Mundi & Chained Library, and the contractors have carried out that goal beautifully.
I'm also looking forward to welcoming readers back into the Reading Room and lending library. We've continued acquiring and cataloguing books while it was closed, so there are plenty of new things to browse or take home for later."
Tamsin Clive , Chair of Mappa Mundi Trustees, said: "The trust's number one priority is to ensure the safe protection and preservation of our historic collection of Medieval manuscripts and books and of course the world famous Mappa Mundi. The trustees are delighted to have been able to support the Cathedral in this important project to modernise the climate control system in the Library Building."