More than socks! Our Father's Day Gifting Guide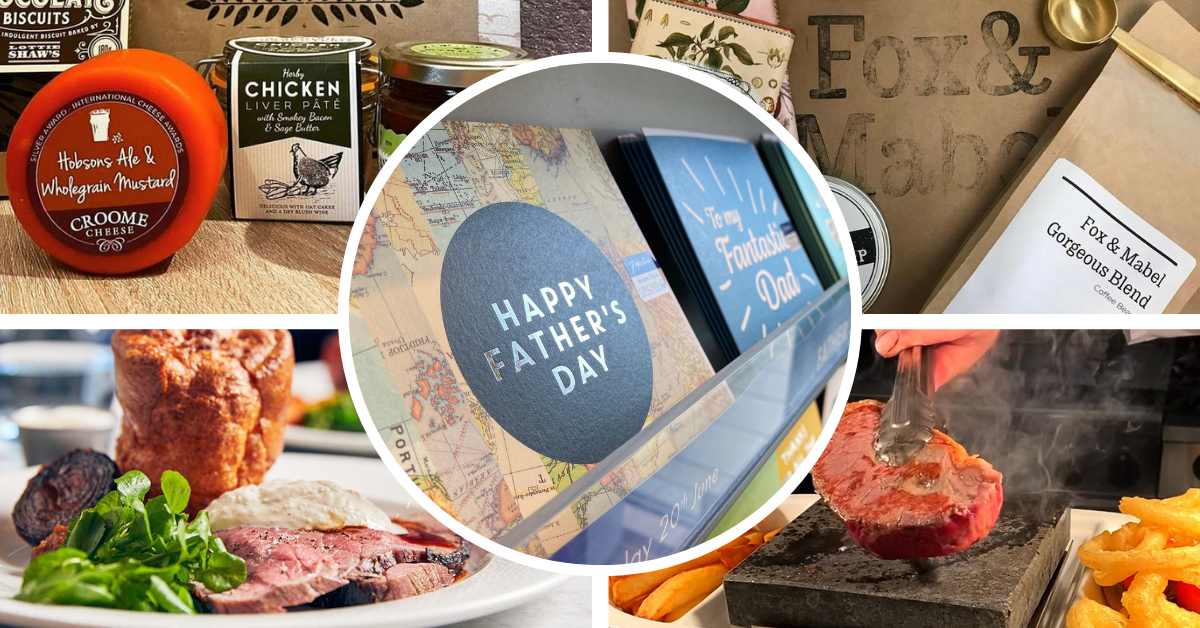 Father's Day | Sunday 20th June 2021
Welcome to our Father's Day Gifting Guide! From great places to pick up a card, to brilliant experiences to enjoy together, Hereford has plenty of options for anyone looking to treat the father figure in their life.
More than socks!
Looking to go beyond the traditional gifts? Pick up some outstanding goodies from Fox & Mabel. We're talking Norse Luxury Shaving Soap and Skincare, gorgeous chilli chocolates and their brilliant own-blend coffee. Plus, you could always get socks too…
Deli Treats for Dads
Assemble a Father's Day deli gift box or the perfect picnic hamper at The Little Deli in Church Street. Fill it with oodles of tasty treats, from local cheeses and chutneys, to charcuterie and bottles of cider, to enjoy at home or out on a walk.
Complimentary pint? Wye not!
Say thank you to the father figure in your life with Sunday Lunch at The Green Dragon Hotel. In addition to a delicious meal, your celebrated family member will also receive a complimentary pint of Green Dragon Lager, courtesy of Wye Valley Brewery! Book your table here.
Sizzling Steaks
There's something special about a steak dinner, especially one you can cook exactly as you'd like! Book a table and take your dad/grandad/step-dad for dinner at Saxtys to experience their fantastic Hot Rock grills; you can choose from a variety of locally sourced steaks to cook at your table, accompanied by delicious sides. Book your table here.
Say thank you!
Lavish gifts aside, you can just as easily show your appreciation for that important person with a meaningful message in a card. Paperchase, Off The Wall, Card Factory or Card Zone are just a few of the great places in Hereford to pick up a card. Find more locations here.
P.S. Don't forget to check out the latest offers on The LoyalFree app – you might save some money or find a great deal!