Cuddle up and get cosy with these 6 seasonal drinks
Your guide to delicious warming drinks to enjoy in Hereford is here! Cuddle up and get cosy with these 6 seasonal drinks.
Whether you are warming up after a wintery walk or picking up a seasonal favourite on your way to work, loads of Hereford's cafes and coffee shops are offering tasty hot drinks ready for you to enjoy.
Hot Chocolate, Coffee, Tea & more - here are six great beverages we think you'll love...
---
Coffee
For coffee lovers who like a little sweetness, these lattes are utterly delicious and very Instagrammable.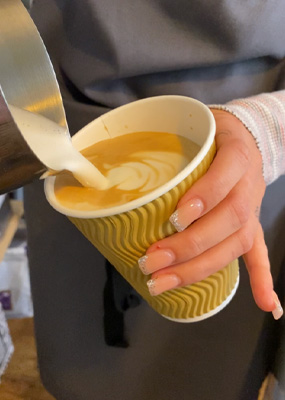 Pumpkin Spice Latte - The Little Deli
An American classic, the Pumpkin Spice Latte is a much-loved autumn favourite with flavours that recall walks through autumn leaves and cosy jumpers. The Little Deli use delicious Monin pumpkin spice syrup and tops it with a sprinkle of cinnamon.
Enjoy with oat milk for a dairy-free alternative.
Church Street, Hereford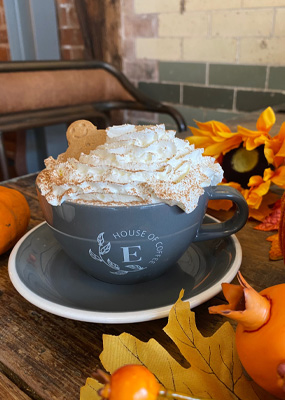 Gingerbread Latte - Eden House of Coffee
Crisp, cold mornings call for a gentle pick-me-up. Eden's Gingerbread Latte pairs Method coffee with a generous shot of Gingerbread syrup and luxury whipped cream.
Finished with a mini Gingerbread man, this drink is a true winter-time treat.
St Peter's Street
Hot Chocolate
There's nothing quite as comforting on a cold day as a luxurious hot chocolate.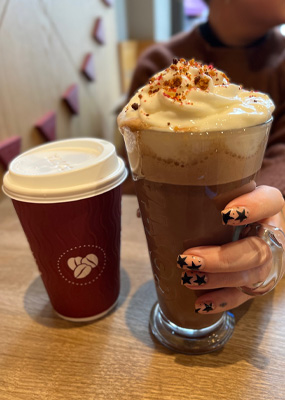 Maple Hazel Hot Chocolate - Costa Coffee
Costa have combined two classic wintery flavours in this delicious hot chocolate. The maple syrup and hazelnut flavours go beautifully with the rich chocolate and the luxury continues with a topping of whipped cream and crunchy biscuit topping.
High Town, Hereford
Old Market, Hereford
Luxury Chocolate Mocha - Caffe Nero
Brand new from Caffe Nero, this Ultra decadent, dark chocolate paired with two shots of espresso (and topped with whipped cream) is the perfect drink to warm you up on wet and miserable days.
The liquid dark chocolate recipe has recently changed to make it vegan – just ask to substitute the dairy cream for non-dairy cream for a super tasty vegan treat.
Eign Gate, Hereford
Teas & more
Looking to try something different? We have you covered with two great alternatives.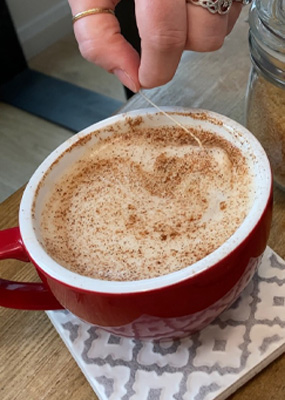 Gingerbread Chai - Fox & Mabel
Coffee not your thing? Try the incredible Gingerbread Chai from Fox & Mabel. Like a hug in a mug, this spiced tea is perfect on its own, or as a chai latte, steeped in warm milk (we loved it with oat milk).
Guaranteed to warm you up as you take a break from exploring the shops or while you mooch around the Fox & Mabel store.
Old Market, Hereford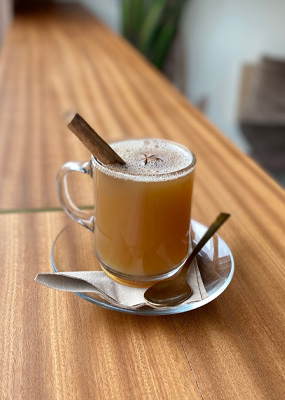 Hot Spiced Apple - Sensory & Rye
Warm, refreshing and spicy, the Hot Spiced Apple from Sensory & Rye is a delicious alternative to coffee or tea on a cold day. The combination of chai spices and local apple juice is delicious on its own but if you fancy an extra kick, try it with an added shot of Amaretto or Rum!
Garnished with a cinnamon stick, star anise and spritz of edible glitter.
Commercial Street, Hereford